By: SAM Info
March 11, 2014
New York Governor Andrew M. Cuomo today announced the launch of the 'I Ski NY' Bus, a new, dedicated bus line to 13 upstate ski mountains from New York City and Toronto to begin service for the 2014-2015 winter ski season.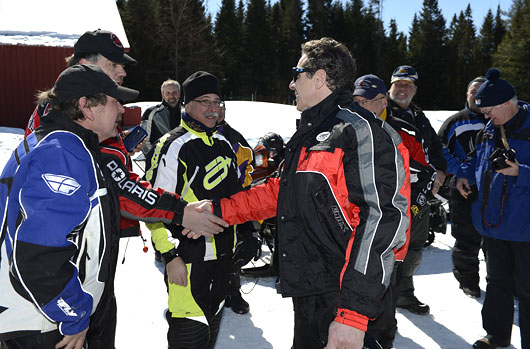 Currently, only two mountains—Hunter and Windham Mountains—are consistently serviced through bus transportation out of New York City. Both of those mountains have established relationships with New York City tour operators to bring busloads of skiers and snowboarders upstate on weekday and weekend trips.
Under the new plan, the State will provide bus service to 13 different mountains from New York City. Additionally, when the established New York City tour operators are not going to Hunter or Windham, the I Ski NY Bus will make the trip. The plan also includes a secondary market from Toronto to expose western New York ski areas to the same transportation opportunity.
Trips from New York City will be offered to 13 different mountains:
In the Hudson Valley/Adirondacks/Catskills regions: Thunder Ridge, Belleayre, Plattekill, Hunter, Windham, West, Gore, Whiteface and Catamount Mountains. In the Central New York region: Greek Peak, Toggenburg, Labrador and Song Mountains
Trips from Toronto will be offered to six mountains in Western New York: Bristol, Holiday Valley, Titus, Kissing Bridge, Peek n Peak and Swain Mountains.
"New York is home to some of the best winter resorts in the world, and with more operating ski areas than any other state in the nation, the region is the perfect winter getaway," Governor Cuomo said. "With some of the best ski slopes, snowmobiling tracks, hiking trails, and scenic views, we want New Yorkers to know they should stay in New York and all out-of-state visitors to feel welcome to partake in all that Upstate has to offer."
"We think this new program will have a positive impact on our overall skier visits," SANY president Scott Brandi told SAM. "Making it easy and affordable to get to the slopes is our primary goal."